Custom Work - Extra Costs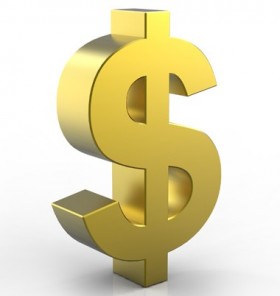 This page is a place where you can add costs that are not in the normal website options. Items such as stones purchased through us or special add-ons or designs might fall into this category. Since most shopping cart software doesn't allow you to add or subtract pricing from the menu options, this allows us to keep flexible. Just add the number of dollars in the quantity input in the cart to get the accurate cost.  Then update the cart to make sure your total is correct.
As an example, if you needed to add a cost of $45, simply adjust the quantity in the cart to 45 units of this "Extra Costs" $1 product.  Be sure to mention the specifications for what it's for in the Comments section.
---
Share this Product
Regular price
$1.00
$0.00
Amazing work
Purchased the ring several years ago and needed to get it resized. Boone did amazing work and got it back to me quickly. Thanks so much!!
Meteor inlay cross pendant
I'm very happy with the quality, the price, and impressed with how quick and responsive Boone was
Mens wedding band..titanium and meteorite
This ring is absolutely beautiful...downright badass.
Thank you Bruce
Perfect Ring
The ring is absolutely amazing! It's better than I could have imagined
Review for Custom Wedding Band
I designed my wedding band from scratch and worked closely with Bruce Boone on the details and machining process. He was incredibly helpful in making the design more feasible and creating a beautiful finished project. He provided updates throughout the design process of the ring and always kept me informed. I do not know of anyone else who would take that level of care to keep a client informed on their personal project. I am incredibly impressed by the superior craftsmanship provided by Boone Rings as compared to other retailers on the market -- the work is unbeatable for the price. Here are some pictures: https://imgur.com/gallery/nElJR97 . I will treasure this ring until either I or it moves on to the next life. Considering the impressive material properties of the ring in question, I suspect the former! Again, wonderful craftsmanship and execution combined with a priority focus on the customer. If you want something custom and unique done right on a ring, Boone Rings is the place to go.
---
More from this collection