Hyperlite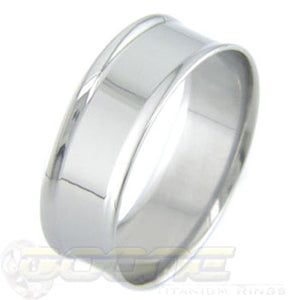 Hyperlite is an extreme ring. It is made as thin in the center as possible, while the edges curve nicely to get a comfort fit. It is amazingly light, yet still amazingly comfortable.
---
Share this Product
Regular price
$95.00
$0.00
Boone Rings Etsy Store Review
I know I asked for a custom version of it but the ring didn't look anything like the picture. There is an obvious edge on the ring here but wasn't present in the one I received. It was supposed to be flexible but wasn't. The color is a warm toned silver that looked streaky. There was still gunk on the ring (probably leftover from polishing) that wasn't cleaned off. I probably should have contacted them about it but was too disappointed. For one thing, I knew it was non-returnable anyway and didn't really have the heart or energy to argue over it. So I just let it go. I give this a neutral, not negative review, because I don't know what customer service would have done if I complained. Shipping was fast though.
---
More from this collection